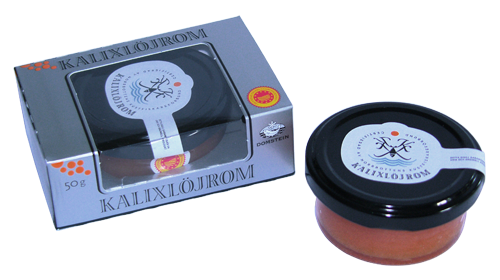 The exclusive and unique product from the white fish Vendace. Round soft taste with notes of smooth fish oil and salt.
Only harvested in their limited habitat along the northern coast of the Gulf of Bothnia. Sweden's first product to have been awarded protected designation of origin status by the EU. Wonderfully colored deep reddish-gold.
Caviar gives rise to expectations. Where there is caviar, there is festivity. Usually as part of a gourmet dish. Sometimes served by itself on toast or biscuits. All making expectations rise even more. It is these expectations around which our quality process revolves.
And it begins already at sea. Our suppliers are located on the shores of the icy Nordic waters. They have strong ties with the fishing industry.